[GIVEAWAY] Get Free MyThemeShop Premium WordPress Themes and Plugins (3 Giveaways for 3 Users)
Hi friends,
Today, we've corporated with MyThemeShop to giveaway 3 Premium WordPress themes and plugins to our readers. If you follow our blog you can see that we frequently update coupons and discounts news in hosting, domain industry as well as WordPress themes & plugins. So, to increase these activities, we've started this giveaway and any eCoupon.io's readers have a chance to get a premium theme or plugin for free at MyThemeshop
To receive this MyThemeShop giveaway, all you need to do is following the conditions below.
The chance is equal to everyone.
Visit MyThemeShop website and register a free account there. With this free account, you can also download many free themes and plugins from them.
Then, go to MyThemeshop themes category (or plugins category) and choose the one you want most. Do remember and copy its name.
Come back this post and write the name of the theme (or plugin) you choose at the comment section below (each user will be commented only once and must fill in the name, email textbox). Write more some words on why you need this theme (or plugin)
At the end of Sunday 27th, May (11:59 PM GMT+7) we will close this giveaway and pick up randomly 3 users as winners.
The winners will be announced on next Monday 28th, May (11:00 AM GMT+7) on this post.
We will contact the winners via the email they used to comment.
Optional: Share this post with your friends if you want.
Are you ready? Now, let's start to choose and comment the best premium themes (or plugin) you want.
The winners
Updated on Monday 28th, May (11:00 AM GMT+7)
We have 3 people joining in this giveaway so we decided to giveaway all 3 guys have commented below
I've contacted you guys to giveaway. Please check your email and reply us as soon as possible.
About MyThemeShop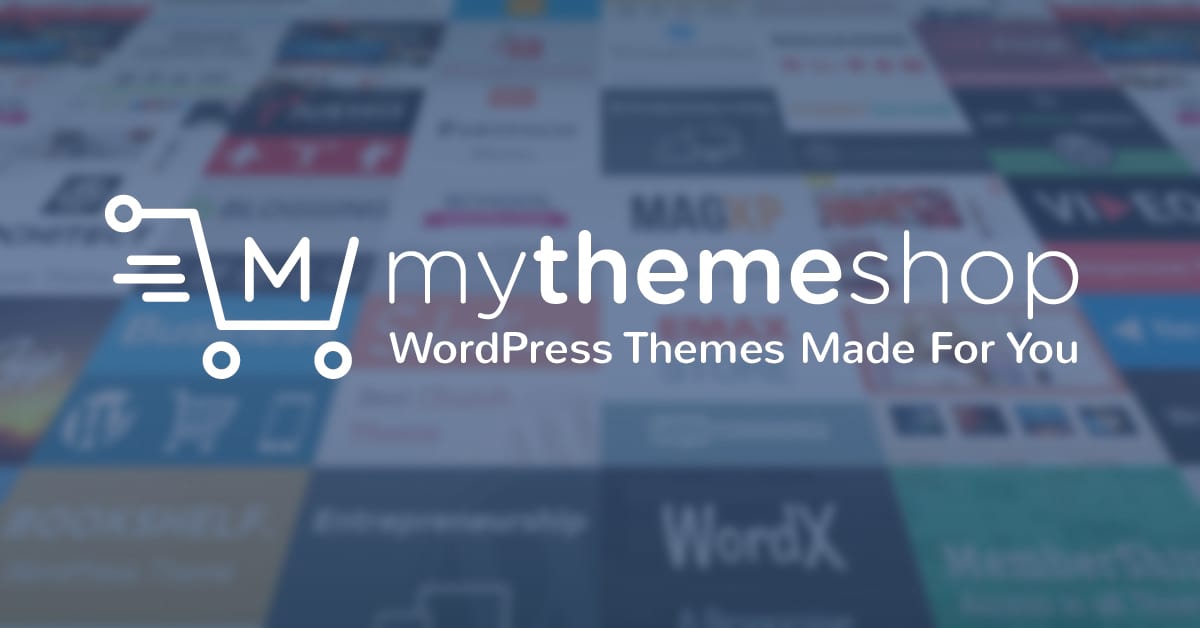 MyThemeShop is now one of the biggest WordPress themes and plugins providers worldwide. Their WordPress themes and plugins are very easy and worth to use. They're designed especially for professional, bloggers, investors, businesses, agency or large ecommerce websites. All your business requirements are always met.
If you're a normal user and you need a personal or portfolio sites, MyThemeShop is the best choice for you. You don't need to know deeply about SEO or coding optimization. All WordPress themes at MyThemeShop was made to have these features already.
Currently, MyThemeShop has more than 400+k happy customers with 150+ themes and plugins. And thousands of site owners have turned to MyThemeShop for their online businesses needs.
Good luck to you,